Frontlines
10 Questions With Sabrina Kiser
In a conversation with Major Jason Swain, Sabrina Kiser talks about how she met The Salvation Army, how she handles negativity and more.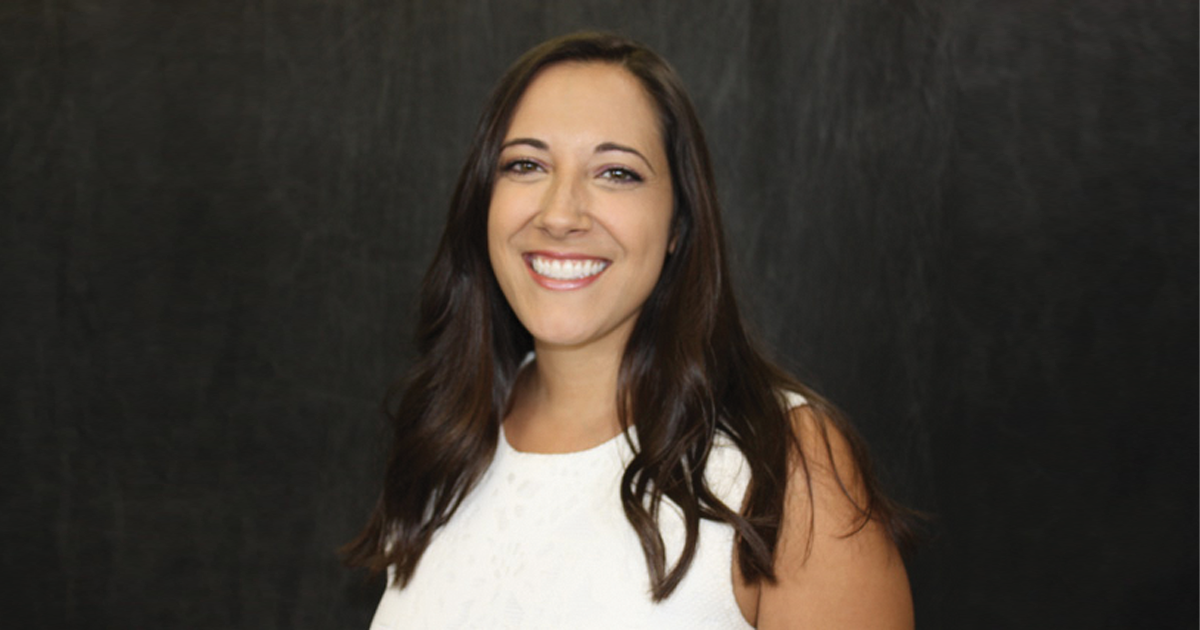 Sabrina Kiser, MSW, is the Director of Social Services for The Salvation Army's USA Western Territory where she supports nine divisions in providing direct assistance to millions of people each year. Kiser previously worked at The Salvation Army's National Headquarters where she led policy advocacy and expansion of Pathway of Hope. Kiser lives in Southern California.
1. How did you meet The Salvation Army?
Honestly, it was the first place to offer me a job when I needed one! I started as a social services worker at a service center in Washington, DC back in 2010.
2. What brings you joy and happiness?
My family brings me joy. My family is extremely close. We have a group text with at least 20 cousins and spouses that makes me laugh and fills my heart.
3. What is one challenge that you see for The Salvation Army?
The Salvation Army in the US has recognized its need for more intentional action in the area of diversity, equity and inclusion. I believe that diversity of people equates to a diversity of thought and experiences that are invaluable to organizational decision-making. I look forward to the continued learning, conversation and actions in this space.
4. Who has made the biggest impact on you and your career?
Commissioner Dave Hudson has been one of my biggest cheerleaders and supporters since he was the National Chief Secretary. He always made sure I had a seat at the table, giving me an opportunity to prove to myself and others that I have valuable knowledge and expertise to add to conversations and the decision-making process. He valued my opinion and challenged me to think from new perspectives. His trust in my ability to lead and grow the public policy work at NHQ was crucial to the department accomplishing all it did during my tenure. He models servant leadership that I continue to learn from. And like all good leaders, when I felt it was time for me to move onto a new position, he supported and encouraged me.
5. What are you currently reading?
I just finished "Let Us Dream" by Pope Francis and I cannot recommend it enough! The main point is that we can use this time of crisis to build back economies that serve all people and protect the earth.
6. How do you handle negativity?
I believe that everyone is doing the best they can with what they have and that I will never fully know or understand the life experiences that brought a person to their current place. This allows for educating and some substantial God-given grace.
7. What are your hobbies or activities?
Yoga is one of my favorite activities. I have been practicing yoga for over 15 years. It has helped me calm my mind, with prayer and taught me to take a breath when needed. It's also fun! In what other space are adults given permission to do a headstand or fall on their face? I also love to dance. In pre-COVID times, I took Zumba, ballet classes or danced to live music. While staying safe at home, I have been doing online dance fitness classes that help keep me moving and motivated.
8. What are two of your greatest strengths?
I would say I'm proud of the leadership style I have developed. I practice leadership that is empathetic and brave. My second would be verbal communication skills.
9. How do you handle change and conflict?
I have a relatively high tolerance for change. I would say that I move towards change, which I have to recognize is uncomfortable for many people. I believe that we can always grow, whether that's on a personal or organizational level and therefore we are always changing. I enter conflict with the belief that everyone has something valuable to add, so listening to the other person and figuring out the common ground is an important first step when addressing conflict. I also think being clear and kind is helpful instead of using coded language or dancing around the actual issue.
10. What's your favorite dessert?
Crème brulee that has a perfectly crunchy top.