Frontlines
A Labor of Love with Jeff McDonald
"That's how it is with God's love, once you experience it. You'll spread his love to everyone. You'll want to pass it on."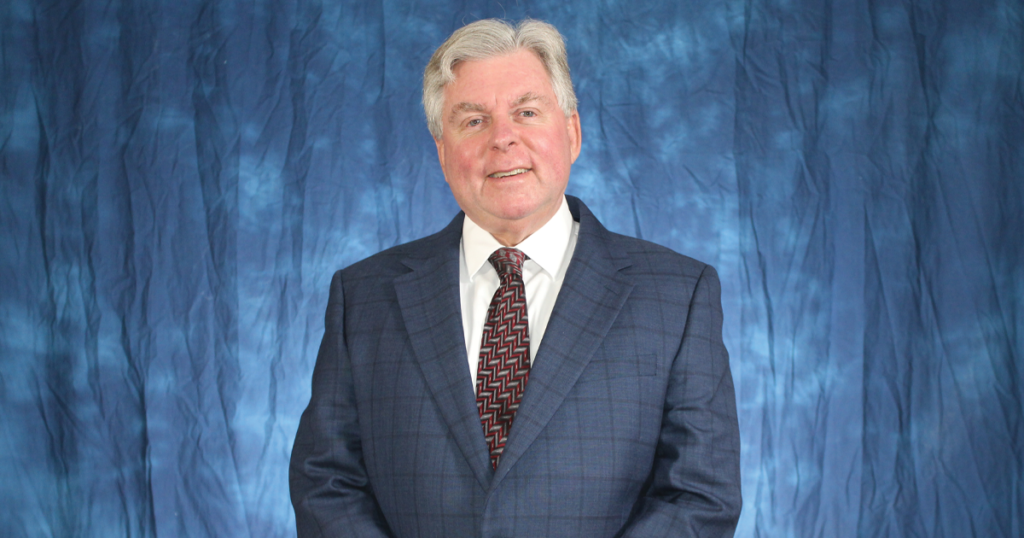 Jeff McDonald, who served as Editorial Director prior to his departure, has been instrumental in the shaping of National Publications, having served for nearly 40 years and witnessing remarkable changes in the production of Salvation Army periodicals. Major Frank Duracher recently interviewed Mr. McDonald about his experiences and observations in the field of journalism over the years.
War Cry: What made you first decide to make journalism/publications your life's work?
Jeff McDonald: When I came upon an ad for production manager for Salvation Army National Publications, I was hard at prayer wanting to follow up my post-graduate work in Religious Studies at Drew University by finding a position in religious journalism. I had embarked on a wide-ranging exploration of philosophy, history and related fields. Realizing that all truth is God's truth, I came to understand Jesus Christ as the Logos, the ordering principle of reality, who holds past, present and future in His loving hands. I knew Jesus to be the linchpin of history, but only after coming to the end of myself did I understand the need to be open to Jesus as my personal Savior and to somehow serve His kingdom.
WC: What training have you received over the years to be successful in this field?
JM: Editorial work is fascinating because it involves many disciplines—writing, editing, layout, design, management, graphics, publishing and multi-media. It involves harnessing these to achieve clear communications and a rich and effective editorial perspective. Seminars along the way have helped me keep abreast of developments. I think of organizations such as the Evangelical Press Association as valuable sources for training and networking, as well as Salvation Army conferences and sharing among editorial colleagues.
WC: What changes have you seen in the industry since you first came to National Pubs in 1983?
JM: I went through a lot of shirts helping produce a weekly 24-page two-color magazine. I would come home with glue stuck to the sleeves after cutting and pasting layouts. Later, we put the fax machine to work to save time sending materials for publication to the printer. Then came desktop publishing. Our first computers had 8-megabyte hard drives. From there came advanced software programs, and today finding ways to create and repurpose content for social media platforms and other outlets. I made it a point to approach my work prayerfully, while always striving to remain true to the word of God. The work is an avenue for the Spirit of God to use for His purposes. Without that, the message loses its heart and its focus. All changes in content and format are measured in the impact they have on those reached by the content and how it can be used as a ministry tool.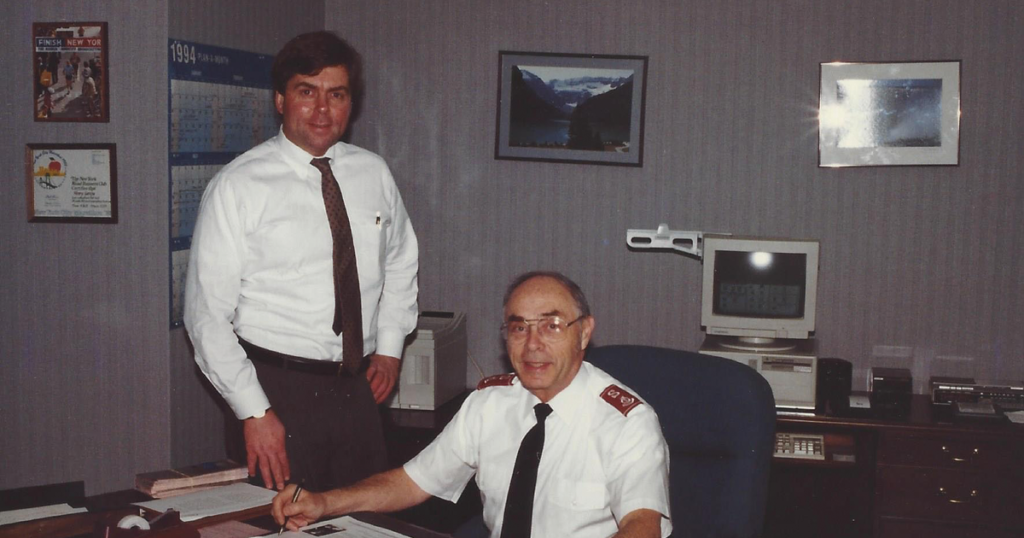 WC: What changes have there been to The War Cry since you first came aboard?
JM: Careful consideration by Salvation Army leaders led to publishing a full-color biweekly magazine which has grown from 24 to as many as 64 pages, and to today's version of The War Cry as a monthly publication also available online and through an app. This same commitment has applied to Young Salvationist as well, resulting today in the innovative iteration of the publication under the title of Peer.
Historically, the magazines were primarily a conduit for news and views forwarded through Salvation Army channels. The function has changed as more editorial foresight, planning and content creation have emerged. This includes cultivating writers and contributors in The Salvation Army. Representing Army programs on the cutting edge of service is a mainstay, as is carrying testimonies and stories on individuals, corps and ministries that embody the Army's mission of proclaiming the gospel and serving human needs in His name.
WC: What are some of the highlights of your work over the decades?
JM: Far too many to mention, but one overriding highlight has been the daily opportunity to help the writing of outstanding Salvationist and Christian writers, thinkers, expositors and ministry leaders see the light of day. This includes the likes of Arnold Brown, Paul Rader, William Francis, Henry Gariepy, Allen Satterlee, Marlene Chase, Billy Graham, Joni Eareckson Tada, Bob Hostetler and so many others, up to those represented in the magazine today.
Being involved in the periodic reformulation of content and design has been rewarding, as has networking with Army editorial departments and personnel nationally and internationally. Participating in international and national literary conferences were tremendous opportunities for Salvationists to learn from each other about publishing trends, techniques and best practices.
Throughout my tenure it has been so invigorating to participate in koinonia on editorial row by working with outstanding individuals. Again, I can't name them all, but I think of Frank Duracher, Dorothy Post, Warren Maye, Brigadier Hansen, Lesa Davis, Pamela Maynor, Kenneth Wilson and many other staff members up to and including the current contingent. The astuteness and dedication of such personnel made for work greater than the sum of its parts as each helped sharpen the skills of others.
It has been a privilege to on occasion report on Salvation Army ministry at the frontlines and to interview Salvationists, Christian influencers and leaders for publication. The "Fight for Good" podcast expanded this opportunity dramatically and has been a delightful way to make content available.
One of the most gratifying highlights has been the responses from readers of the magazine indicating that they received Christ by reading The War Cry. The results are reported in The War Cry each and every year. This and other correspondence expressing how content touched the lives of readers and gave them hope and guidance are of inestimable worth.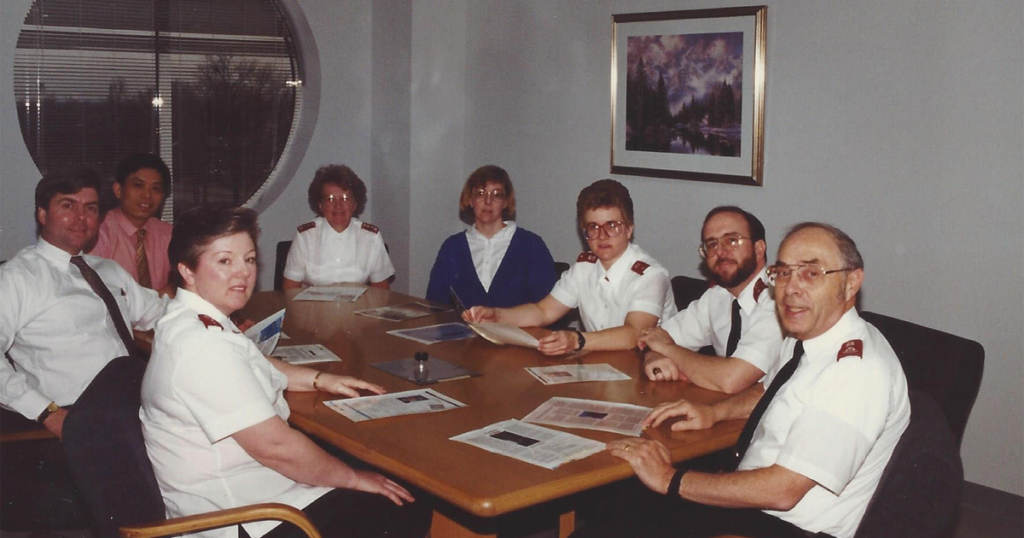 WC: How have your opinions/observations about The Salvation Army's mission and ministry grown over the years?
JM: The distinctive avenue of God's grace known as The Salvation Army always keeps foremost its dedication to embodying the love of God in thought, word and deed. I am humbled by such commitment.
I have also appreciated the Army's internationalism. It sees beyond such characteristics as ethnicity, class, religious and political persuasions, and the myriad differences that tend to divide and cause misunderstanding and conflict. It does so in keeping with God's view of humanity as deserving of integrity, justice and redemption. This vision reflects God's perspective.
Another constant in Salvation Army outlook and ministry is its ability to cross boundaries to serve people and to form partnerships and alliances with a broad scope of organizations and public and private entities. Such an emphasis on commonality and interdependence is sorely needed in today's trends of polarization and atomization.
One trend that the Army has grown to embrace and put to good use is the democratization made possible by technology such as the internet and social media. Fortunately, the Army uses these potent tools to advance its ministry and give more influence and autonomy to Salvationists at the local level.
The Army has a powerful message to tell and a positive influence to bring to today's problems. The Army is a source for redemptive solutions and has a crucial message about the need for belonging, meaning, holiness and the worth of each and every person in a world of competing viewpoints and countervailing powers.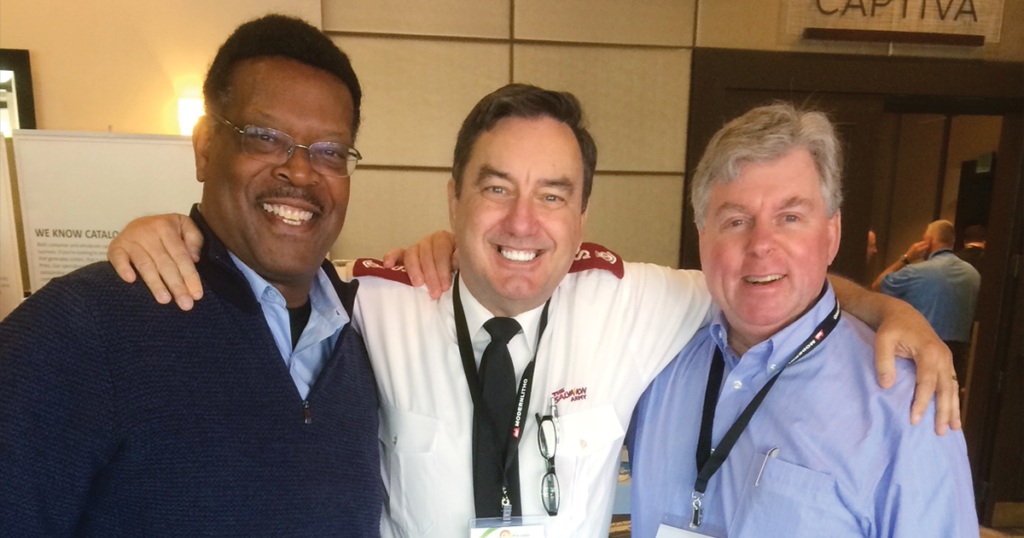 WC: How many Editors-In-Chief (EIC) have you served under? How did they differ? How were they similar?
JM: Each editor-in-chief had their unique style. The precision and accountability necessary for publishing that is trusted and effective sometimes require tough love, and even a curmudgeonly attitude. I prefer to focus on what all the EICs had in common: a commitment to sharing the good news of the gospel through print and communications and to presenting the theology and ministry of The Salvation Army in its fullness. This was evident in the prolific writings of the indefatigable Henry Gariepy, the poetic sensibility and insight of Marlene Chase, the respect Ed Forster held for the common person, the intricate biblical expositions and forward-thinking of Allen Satterlee and the broad-mindedness of Tim Foley. The current director of publications, Jamie Satterlee, has exhibited grace under pressure in taking on her appointment.
WC: Would you like to add anything else?
JM: I am reminded of a scene from the movie "Schindler's List." Oskar Schindler protected Jews in Krakow from concentration camps during World War II by employing them in his business. Some of the survivors and their relatives are shown paying him tribute.
In response, he says, "But I could have done so much more." The fields are ripe for harvest, and this is still the day of salvation. I have accomplished a few good things because I was able, in the words of Isaac Newton, to "stand on the shoulders of giants." It has been humbling and an honor to contribute to the ministry of The Salvation Army through publishing/ communications. I respect the Army's unwavering commitment to its mission. Its array of services and ministry are a testament to its ability to form partnerships, find commonality and overcome boundaries. Its constant emphasis on care for the whole person makes an indelible difference for individuals, families and communities, whether in getting kids to camp or coming alongside victims of natural and manmade disasters to help them recover. I hope its ministry of literary outreach continues to reach where God desires to go and where the eternal Word is needed. As the song says, "That's how it is with God's love, once you experience it. You'll spread his love to everyone. You'll want to pass it on."