Frontlines
Army at Large: June 2021
The Army's ministry spans 132 countries worldwide. Here's a look at how the Army is doing the most good around the globe.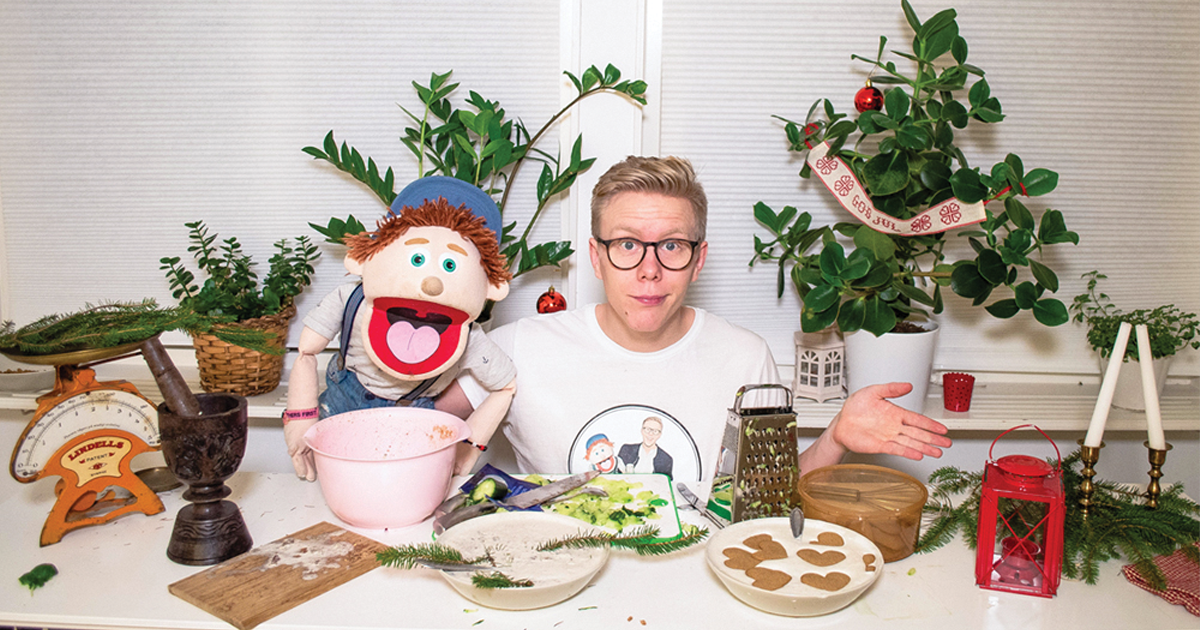 Sweden
In Sweden, The Salvation Army's podcast "Kylskåpsradion"—which means "refrigerator radio"—is a vital way to actively address topics from depression to bullying. "Kylskåpsradion" stars Åsskar—a nine-year-old puppet—and his human helper, Gabriel. Åsskar enjoys the esoteric delights of cucumber ice cream and, for reasons known only to himself, counting up to 100,000. He also loves refrigerators, asking lots of questions and frequently misunderstanding Gabriel's well-meaning responses. This leads to much laughter as music-loving Gabriel tries to explain even more carefully. No subject is too difficult for the duo, and questions from listeners are actively encouraged. To listen, visit Apple Podcasts, Spotify, Podbean or their website.

London
The General has sent his personal condolences on behalf of The Salvation Army to Queen Elizabeth II on the loss of her husband, Prince Philip. He assured Her Majesty of the continued prayers for her and the entire Royal family during these days of mourning.
Guinea

The Salvation Army is helping to counter the spread of the Ebola virus by distributing supplies of soap, hand sanitizer and cleaning materials to around 200 families. The Army commenced a three-month Ebola prevention campaign. They used posters and leaflets to share important messaging about the virus and how to improve hygiene to reduce the spread of the disease. The Army is working to establish an official presence in Guinea but is coordinating with the country's Ministry of Health and the World Health Organization to maximize the efficacy of its response.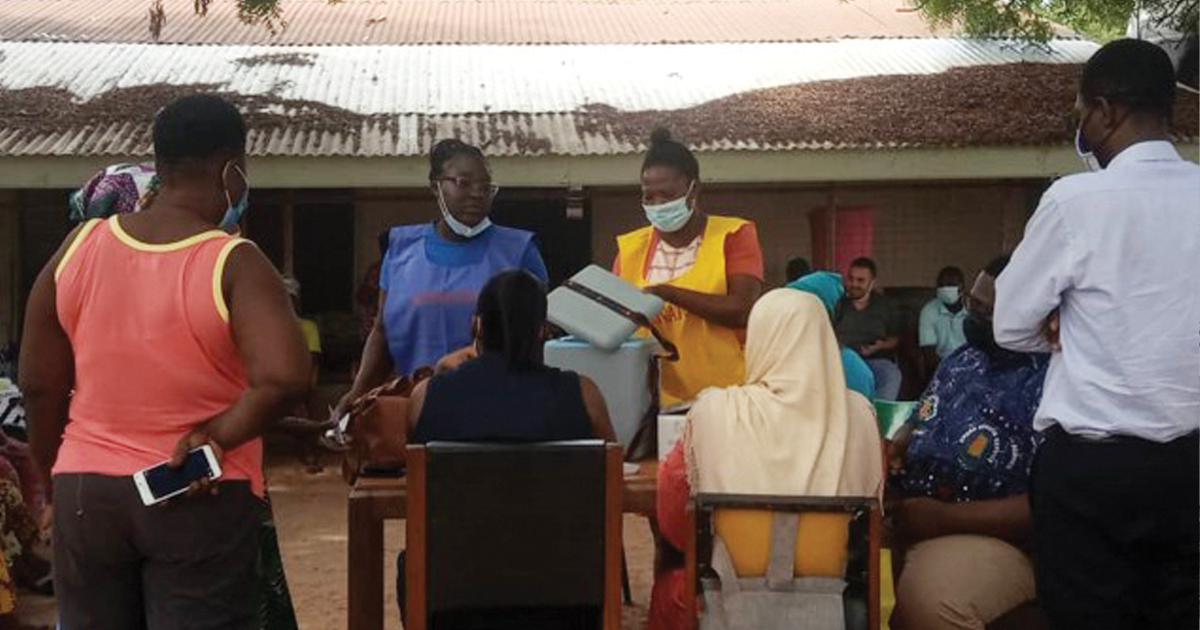 Accra, Ghana
The Salvation Army's Urban Aid Clinic in Accra, Ghana, has been working with other health agencies in the west African capital to administer the first COVID-19 vaccines in the country. The injections and any necessary aftercare have been provided free of charge. On March 2, first doses of the Oxford-AstraZeneca vaccine were provided over a 10-day period to more than 2,200 people in the Maamobi catchment area. Vaccines are sourced by COVID-19 Vaccines Global Access, an international scheme headed by the Global Alliance for Vaccines and Immunisations, the World Health Organization and the Coalition of Epidemic Preparedness Innovations, alongside UNICEF.
South Africa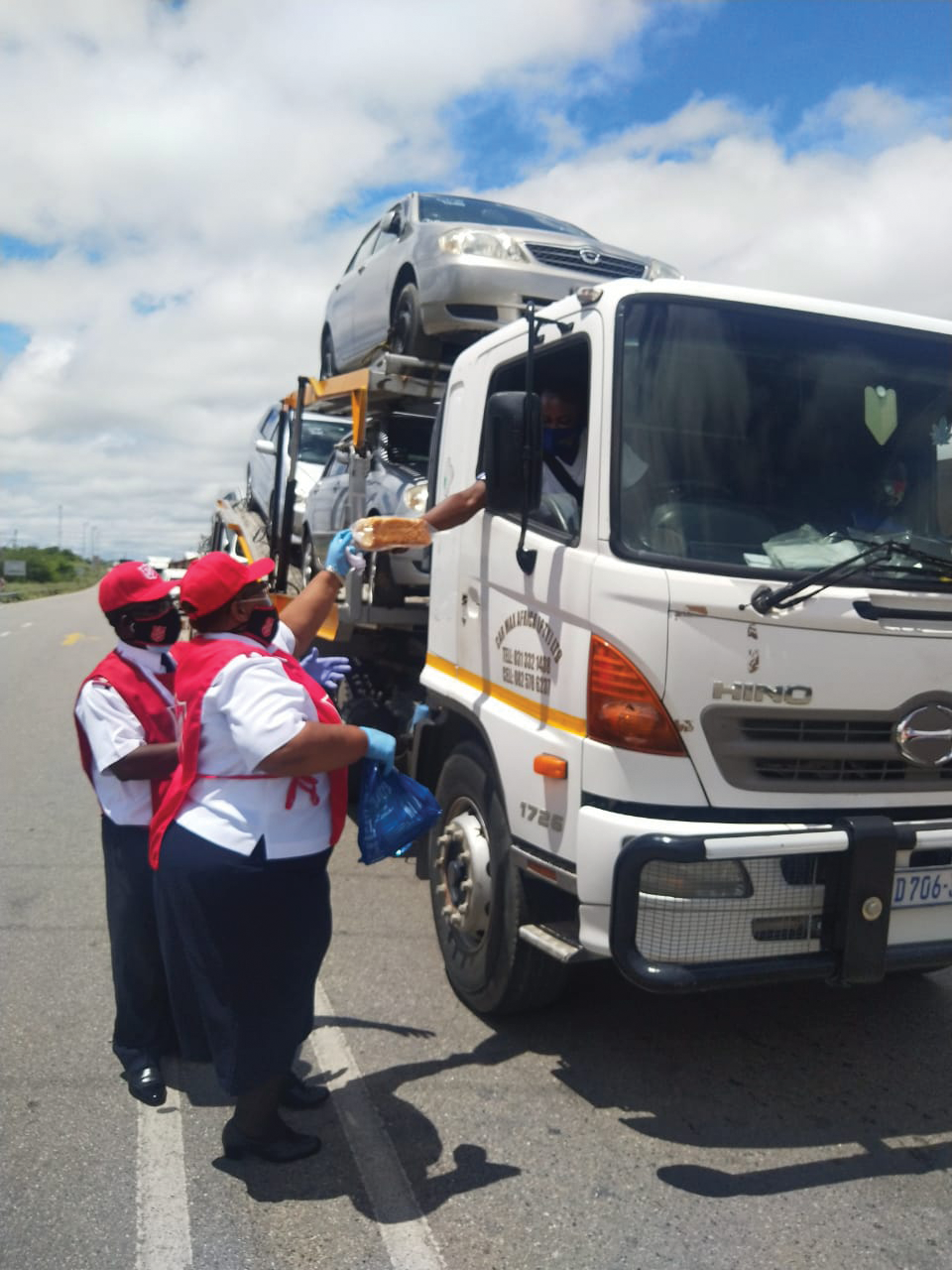 With enhanced border control measures to minimize the spread COVID-19, travelers were stranded while borders were temporarily closed or while awaiting the outcome of mandatory testing. Salvation Army teams worked at border posts connecting South Africa with Zimbabwe, Mozambique, Eswatini and Lesotho. Travelers were delayed by up to six days, resulting in dehydration, heat exhaustion, malnutrition and significant stress. Health information, snacks and hygiene items were distributed in each location.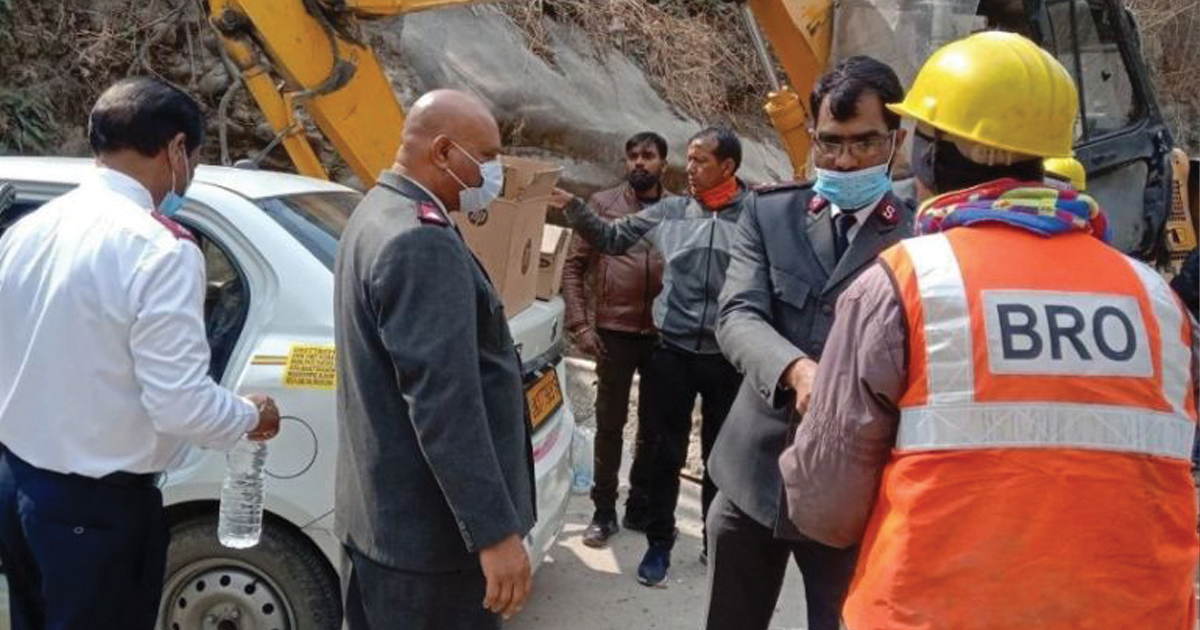 Uttarakhand, India

Damage caused to a hydroelectric dam project by a breakaway section of the Nanda Devi glacier resulted in severe flooding and loss of life. The Army provided hot meals to emergency services personnel and other first responders working under extreme pressure. The Army deployed a second team to the region, preparing hot meals for distribution to more than 200 people working around the clock on rescue operations at the Tapovan Vishnugad hydroelectric plant tunnels.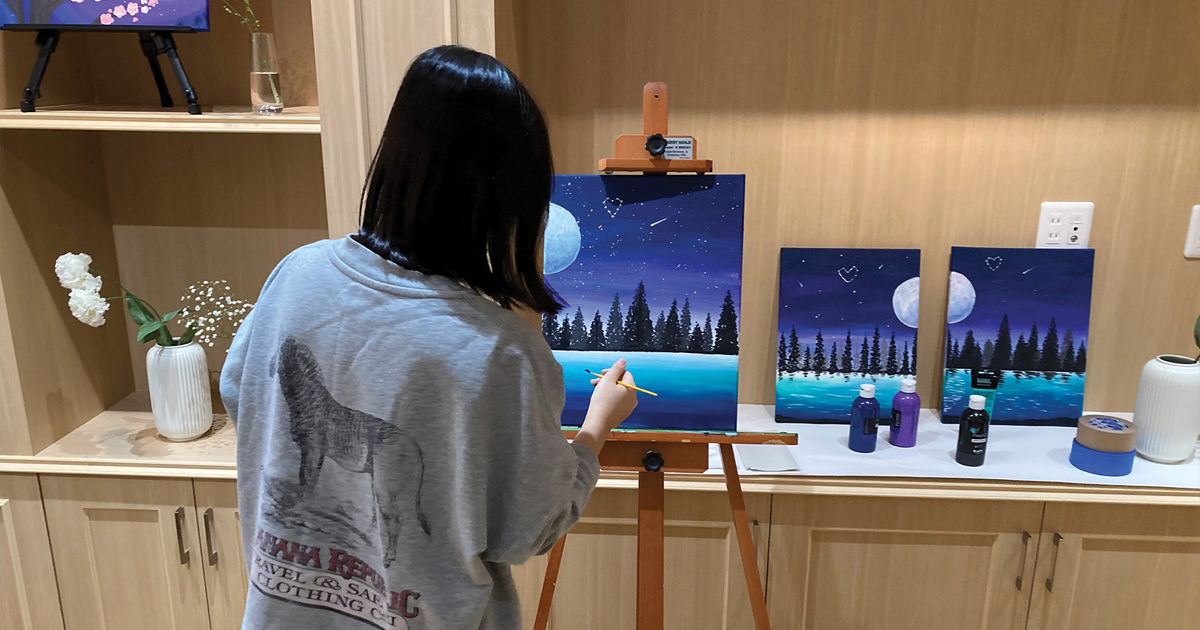 Azabu, Japan
The Salvation Army in Japan launched a new community ministry in its new New Hope building in the Azabu district of Tokyo. The building has floor-to-ceiling glass windows along the front so members of the community can see what is going on. New Hope Azabu held its first Paint Night in February. "We were shocked to see the numbers of people who stopped by during the event to come in and say hello! There were people walking past the glass windows discussing what was happening. Many stopped to talk with our staff and ask questions, several even asked to come inside to take photos," exclaims Envoy Daniel LaBossiere who, with his wife Leann, is responsible for the initiative.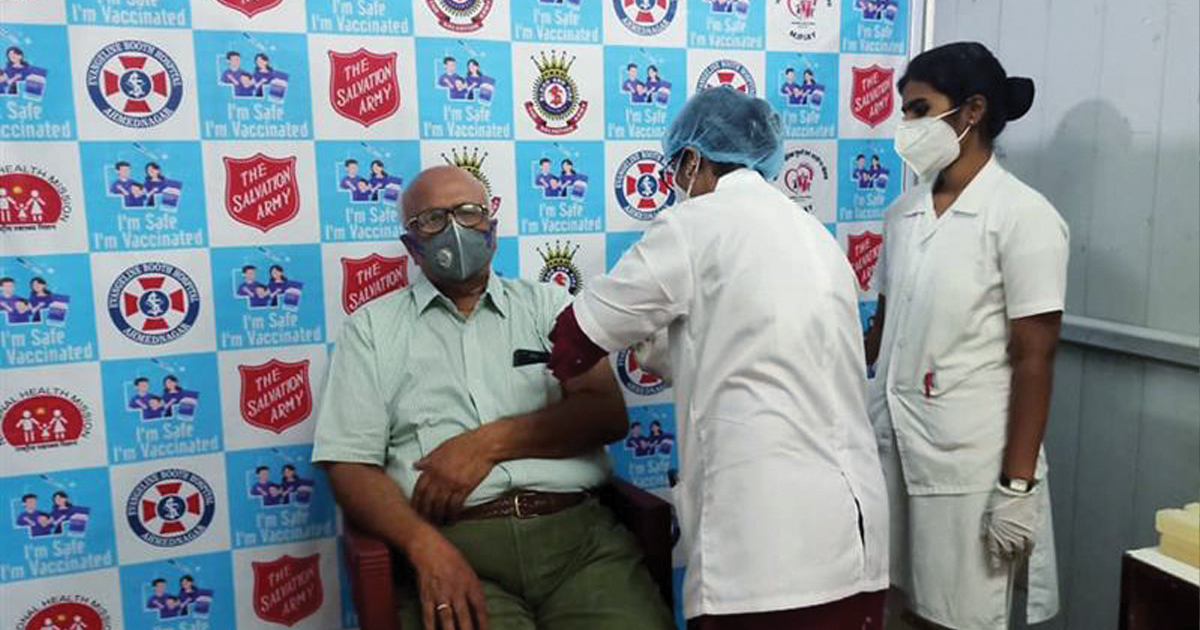 India
The Army across India has responded as cases of COVID-19 reach unprecedented levels. The Salvation Army's Evangeline Booth Hospital in Ahmednagar, Emery Hospital in Gujarat state, Catherine Booth Hospital in Nagercoil and MacRobert Hospital in Dhariwal, Punjab, provided beds and care for hundreds of patients combined.
Solomon Islands
The Salvation Army Solomon Islands is working together with former Prime Minister Sir Francis Billy Hilly to develop a market for recycled coconut shells that have been decorated in beautiful island designs. It is hoped these repurposed coconut shell products will provide a source of income for the suppliers, laborers and artists, while supporting our mission and ministry in the Solomon Islands.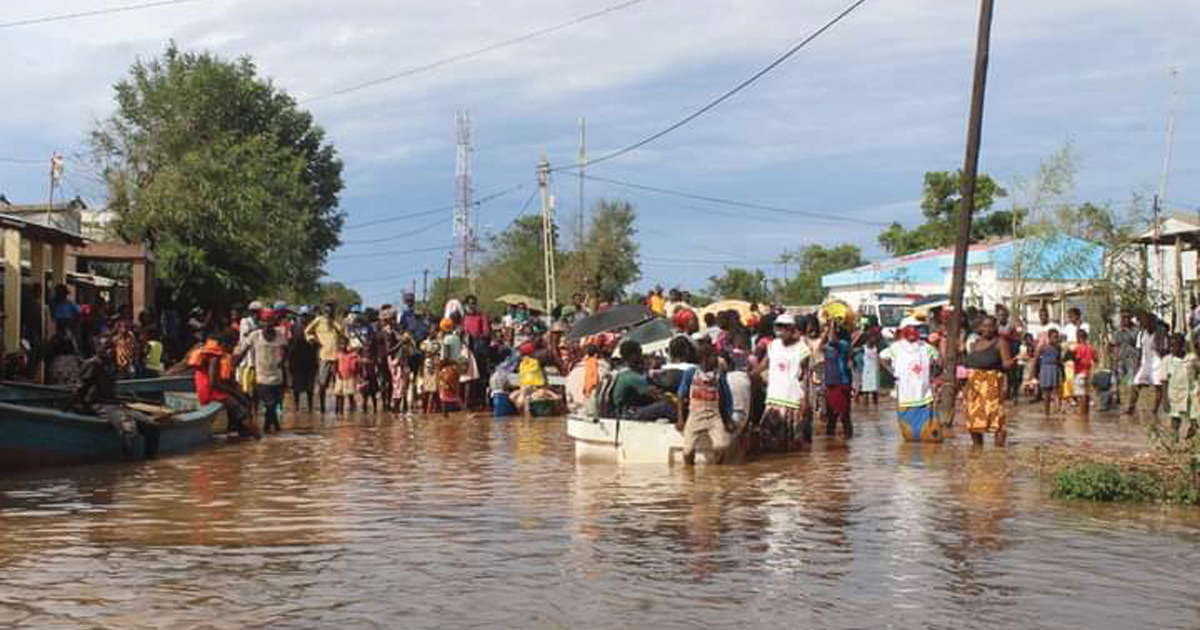 Sofala, Mozambique

Cyclone Eloise made landfall in the central Mozambique province of Sofala in the early hours of January 23. Bringing 100 mile-per-hour winds, heavy rains and damaging flooding, the storm displaced thousands of people from their homes. The Army worked with other agencies to ensure a robust supply of emergency food to up to 1,500 individuals. Plans were developed to distribute bulk quantities of rice, beans and cooking oil to around 300 families sufficient to ensure a month's supply of basic nutrition.
Raurimu, New Zealand

Thirteen women gathered with an all-female outdoor adventure instructor crew at The Salvation Army's Blue Mountain Adventure Center in Raurimu, New Zealand. This was the first ever Empower Women's Adventure Camp, giving the opportunity for participants to explore the wilderness and their own capabilities. The Salvation Army's Blue Mountain Adventure Center provides a unique experience for people to grow physically, mentally and spiritually.