Healthy Habits
Pushing Through Depression
Love, live, respect, worship and obey. You cannot feel your way out of depression, but you can work yourself through it.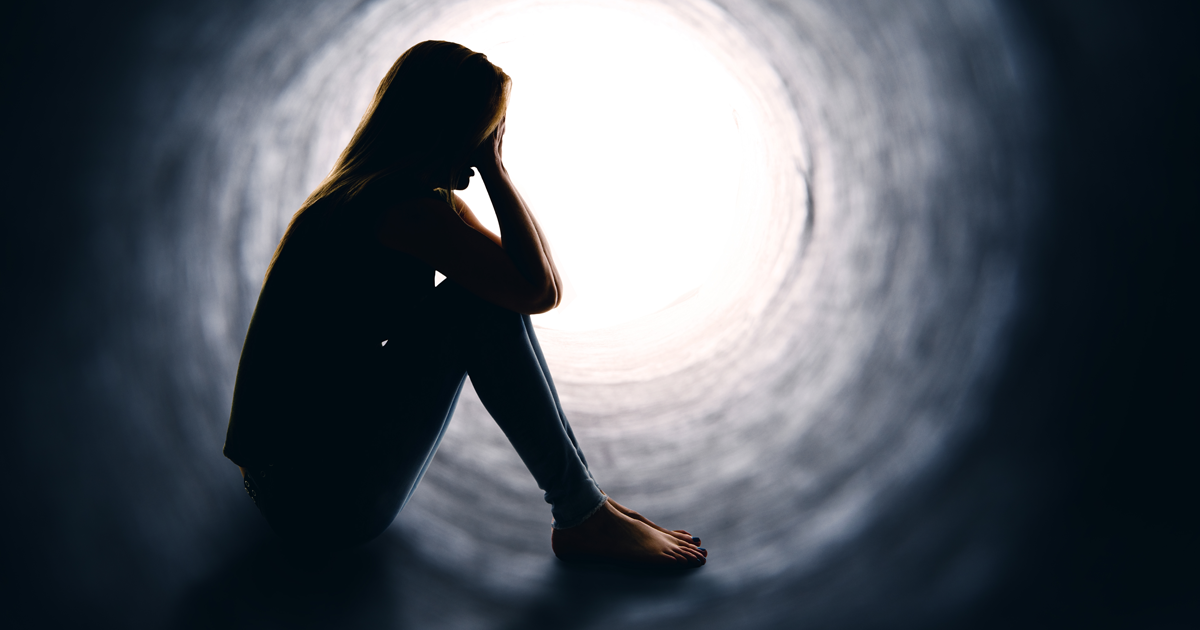 While I have suffered from depression for many years, I have much in common with most everyone. Each and every one of us, no matter the state of physical health, suffers at times from disillusionment, hopelessness and blue days. All of us grieve, stress and worry at some point in our lives. We all hit roadblocks, unexpected expenses and life-changing loss.

Why is it so hard for us to push through those times? Is it because we are more concerned with how we feel than what we know? When it comes to depression, are we overcome by the feelings instead of accepting that the feelings are a result of the problem, not the problem?

Medications have helped treat a chemical disorder that contributes to my depression. Medication, however, does not cure depression.
The pull of feelings, of emotions, can be so powerful that we hear of marriages breaking up because one of the partners says "I just don't feel love anymore."
Love is not something you feel and not something you fall in. Love is a verb. It is an action. When you love someone, you put his or her needs and desires before your own. You do what you can do to make their lives easier, even when you want to give them a good kick in the pants. You put aside your feelings, and you work on your life with that person. Love grows stronger, deeper and creates an unbreakable bond due to the resolve in your heart, not the butterflies in your tummy.
In practice, putting love into action produces respect. A husband who cheats on his wife may have 100 reasons why he made that choice, but it comes down to one thing. He stopped respecting himself, her and the bonds of marriage. The Lord doesn't tell us to love our spouse when we feel like it. He says "Love them." We dress modestly out of respect for our families and ourselves. We speak a certain way to show respect for those around us. We bathe, work, worship and discipline ourselves out of respect for our identity as a child of God and out of respect for those around us.
You cannot simply feel your way out of depression. You can work through it and try to overcome it by following God's instructions. He would have us get up and get to work according to His high standards. Do your job, care for your neighbor, help your friends, reach out to the lost and the hurting.
This is not to say that we should be devoid of feeling. We actually can experience the purest, most joyful feelings when we know we come close to the love and righteousness of God through obedience to Him. God will reward our faithfulness. He does not promise us happiness, but He does promise us joy, the kind that outlasts suffering and the mood swings and periods of anxiety to which all people are prone.
Love, live, respect, worship and obey. You cannot feel your way out of depression, but you can work yourself through it.