Frontlines
Rush In…And Remain
Salvation Army's Emergency Services, embedded in communities, provides immediate and long-term support as the nation endures disasters on multiple fronts.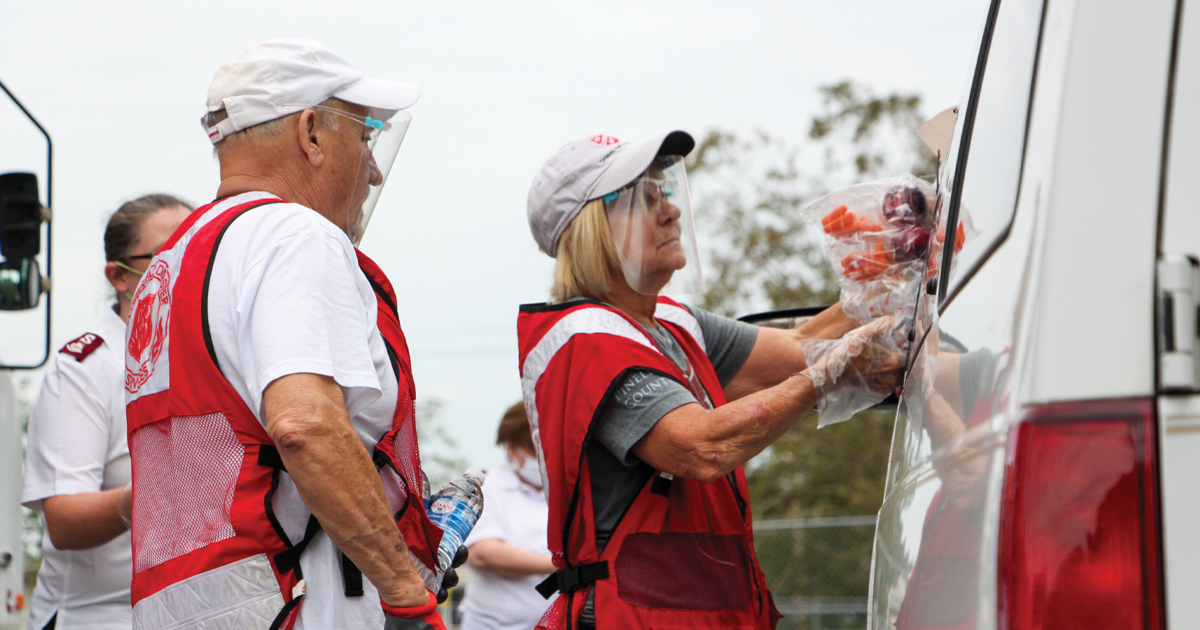 Fight-or-flight are the two instinctual responses humans face when challenges, threats and fears assail. Building on its long history of rushing in to aid victims of natural or man-made disasters, Salvation Army Emergency Services stay at the ready to step in and fight where loss is greatest and victims are most hard pressed.
The Army's response to COVID-19 attests to the long-range recovery plans that the Army's Emergency Services considers essential in its relief efforts. As the country has been rocked by COVID-19, emergency services personnel and officers and staff at many of the 7,600 Army locations across the country have mounted an array of services to stave off the physical, emotional and spiritual impacts. Services offered, often in partnership with companies and organizations large and small, range from supplying food, counseling, shelter, help with economic challenges, online worship, assistance for children and young people whether at home or in schools and provisions for health care workers and first responders and their families.*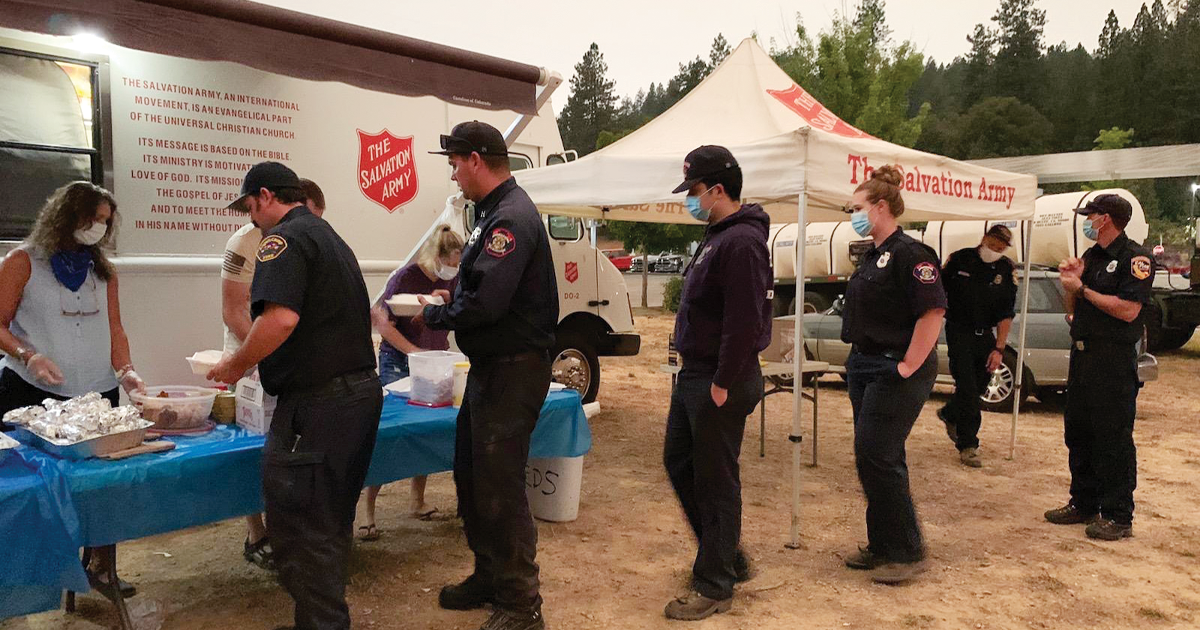 Over the past few months, natural disasters and social unrest sent parts of the country reeling, with blows to the head and the body from hurricanes, and wildfires. Though faced with extreme demands on its resources due to the response to COVID-19, Salvation Army officers, volunteers, donors, partners and friends have come together to once again fight these threats to human welfare by addressing human need at key points of intervention.
Why does the Army stand and fight, though reason for despair is great, as is the sacrifice required? With apologies to Elvis: "Some may say, why rush in, but we can't help, sharing Christ's love with you."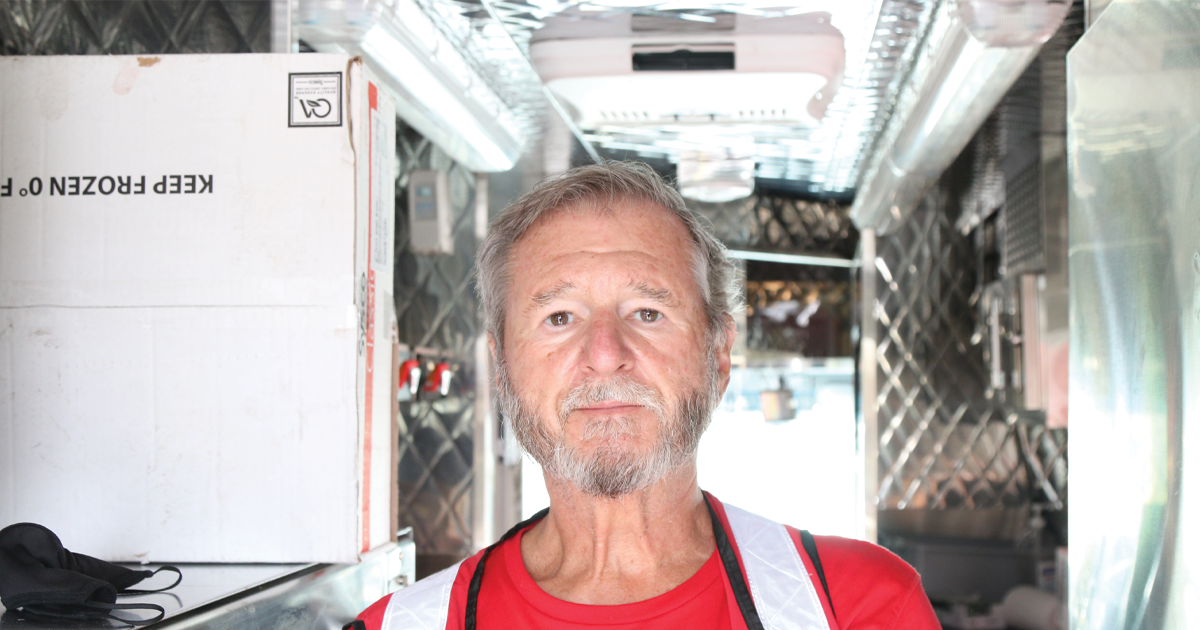 The Scope
The numbers give some idea of the magnitude of the challenges and the response. This year's hurricane season, the second most active on record, resulted in $10 billion in damage in Louisiana alone, and structural damage, flooding, and loss of power to thousands across the southwest, primarily in Florida, Louisiana, Alabama and Texas. Hurricanes Laura and Sally and tropical storm Beta cut swaths of destruction, with Hurricane Sally alone dumping the equivalent of four months of typical rainfall. As of the first week of October, The Salvation Army had responded to Hurricanes Laura and Sally by dispatching 14 mobile feeding units and providing about 450,000 meals. Related services have included working with agencies and partners to help shelter the thousands displaced and working with partners including Federal Express, Omaha Steaks, Little Caesars and the Midwest Food Bank to deliver food and recovery supplies. Long after the storms had left and media coverage decreased, the Army continued to assist in recovery efforts for those most affected.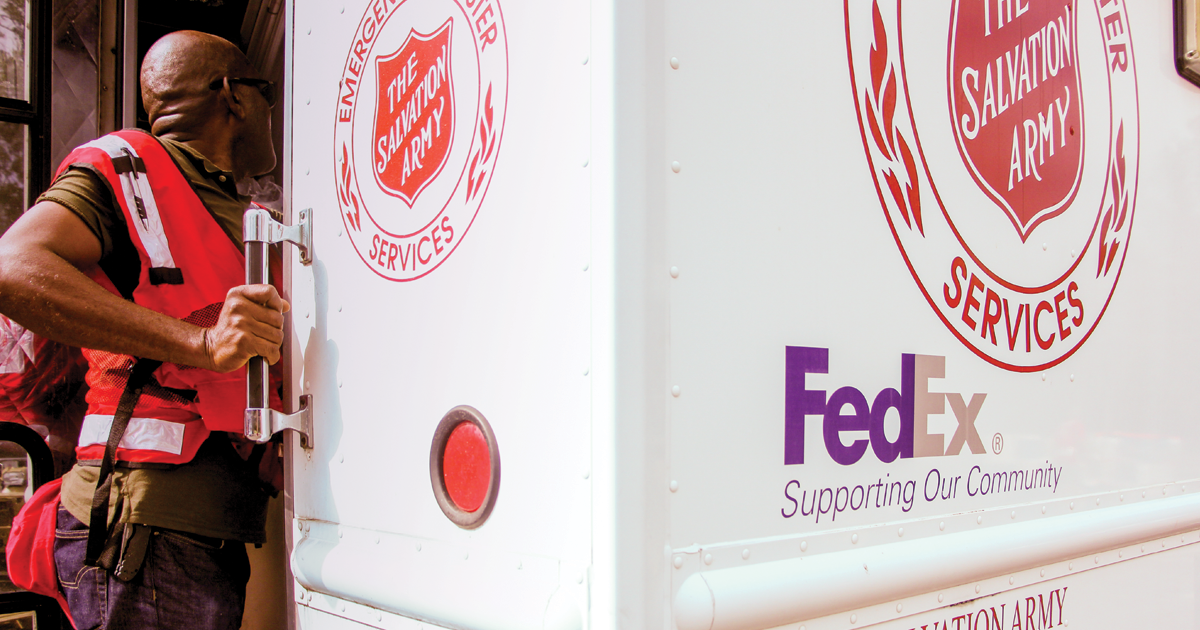 As unprecedented wildfires in the West scorched about 7 million acres, destroyed thousands of homes and businesses and impacted millions of people through evacuations and loss of livelihood, the Army provided meals, hydration and emergency supplies for first responders and fire evacuees sheltered in motels/hotels and congregate shelter facilities.
In California, five Salvation Army divisions provided more than 125,000 meals, with the daily meal count doubling since September 10.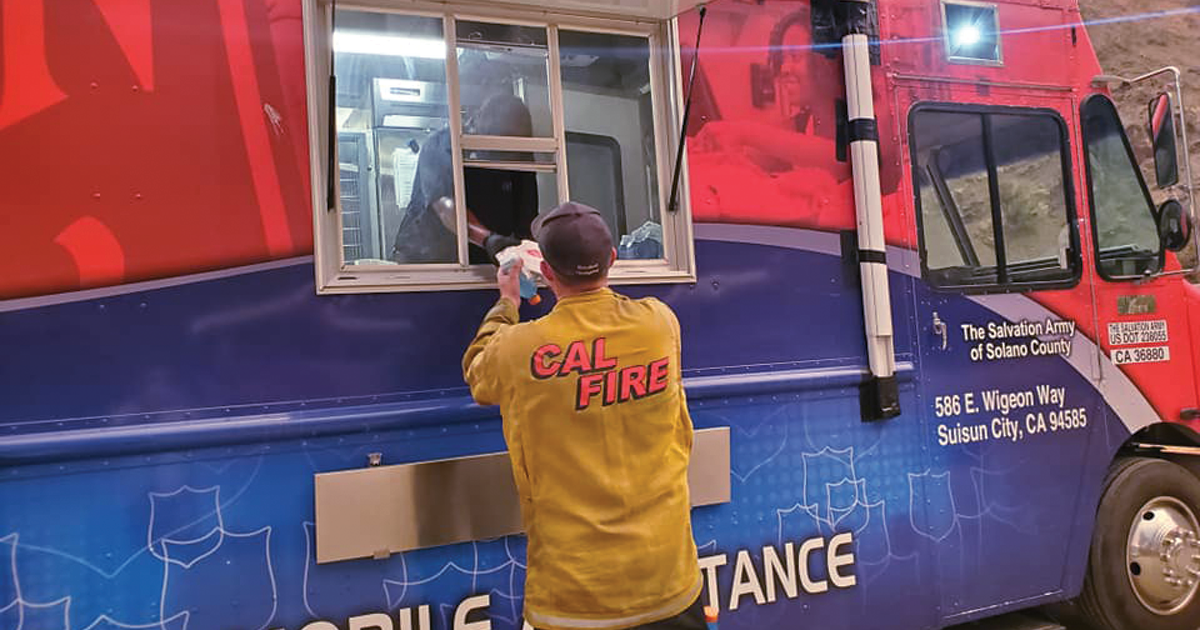 In response to the Oregon Wildfires, as of early October the Army had provided 8,542 meals to evacuees and firefighters and helped victims find shelter and other support. As efforts shifted to recovery, the Army has been providing long term services, including disaster social services, gift cards, financial assistance, counseling and information referral as well as emotional and spiritual care. Plans include consideration of funding and resources for rebuilding.
The data on the extent of services provided represents the Army's steadfast commitment to focusing the love of God on individuals, families and communities, one life at a time, through its ministry of presence. Numerous private, public and relief organizations and agencies, at the community, state and national levels, are integral partners in the efforts.
Through it all, protocols for fighting the COVID-19 have been observed and aid for those experiencing challenges or loss due to the pandemic continued. For example, in Connecticut, Governor Ned Lamont recently announced a collaborative effort among state agencies, private businesses, The Salvation Army and nonprofits to provide food boxes for at-risk residents across the state. Requests are forwarded to The Salvation Army, which provides food boxes, each containing about 30 meals. The program is expected to continue at least through December.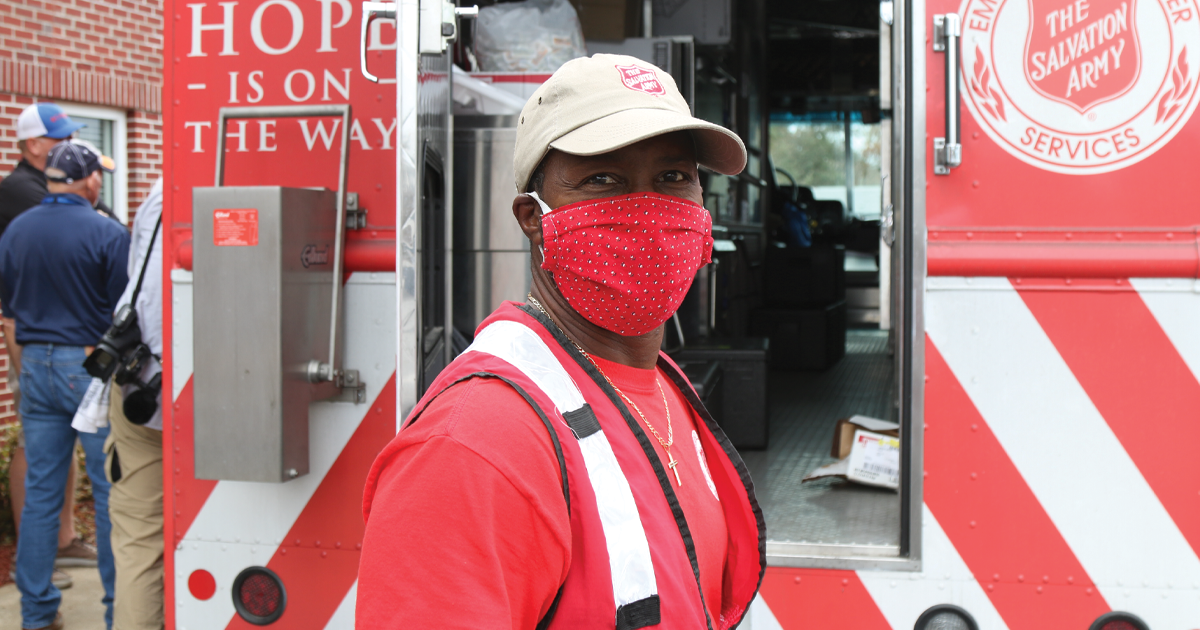 The Result
Time and again, comments from victims of disaster, economic dislocation or social unrest express how coming alongside others in time of need, whether through food distribution, prayer or a word of hope or marshaling resources to help rebuild homes and businesses, imparts a ray of light for souls caught in what could otherwise be debilitating circumstances.



* In the midst of relief efforts for Hurricane Laura victims, Emergency Services mobilized feeding units and personnel to respond immediately after Hurricane Delta ripped into the Gulf Coast. Find updates at disaster.salvationarmyusa.org