Salvation Story
Breaking Down Barriers
"I am now beginning my ministry as a Salvation Army officer so please pray for me and my session mates that we may be able to carry out God's calling on our lives to bring Him praise and glory."
I was born in Incheon, South Korea as the oldest of three brothers. My father was a military man, a true professional soldier who served as a petty officer in the Korean navy for 28 years and who ran his family with the same strict efficiency. Because of this almost naval atmosphere, I grew up in a loving but very strict and disciplined home environment. I learned all about submission and obedience from my father, which was a valuable experience to help me relate to the need to be obedient to God and the rules of the Christian community. My father passed away 11 years ago due to lung abnormalities, leaving my mother and brothers. My mother now lives in Ansan, South Korea.
I have been a churchgoer for most of my life, starting when I was about six years old, though my parents were not saved until around 12 years ago. I had a strong desire to study theology, but my parents were opposed to my studying theology at university. After my parents were converted and before my father passed away, they gave me their blessing to study theology and so I prepared to engage in a theology program in the United States.
I came to the United States in 2015 and began a theology program at the Biblical Theological Seminary in Pennsylvania. I believe God allowed me to study theology in the United States. I completed my Master of Divinity from the Biblical Theology Seminary. After this, I was called to become a Salvation Army officer, but I changed my mind twice before accepting this call because I knew so little about The Salvation Army.
In Korea I had little interaction with The Salvation Army and all I really knew about them was the red kettle that they did every Christmas. I knew little more than that until I personally became involved in the red kettle program as a volunteer in 2016. I became involved when I was approached by one of the Salvation Army officers in my area and they invited me to volunteer. When I was a red kettle volunteer, a woman told me a story while she was putting money inside of my kettle. She had divorced several years before, had three children, and did not have a job. She was in trouble both financially and as a single parent. Through The Salvation Army she received needed emergency financial assistance that allowed her to search for a job and have hope that she would be successful. Today she raises her children and has a good stable job. She always makes sure to thank The Salvation Army for its help. Listening to her story and others, I learned how God uses The Salvation Army to further His mission. After this, I began to look into The Salvation Army more closely.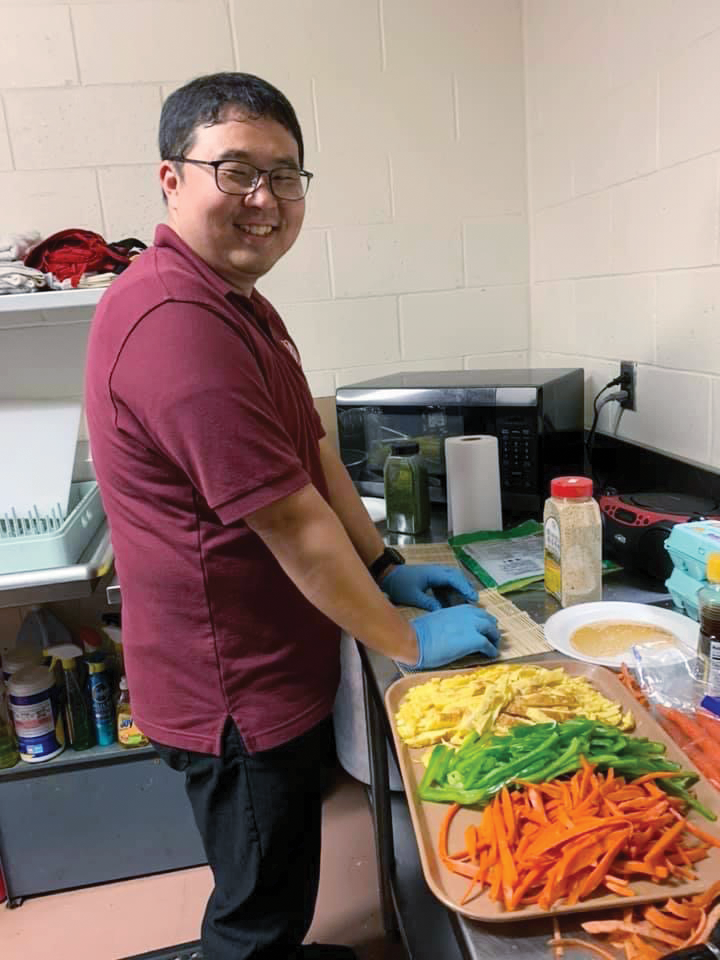 Deuteronomy 16:11 says, "Rejoice before the Lord your God at the place he will choose as a dwelling for his Name—you, your sons and daughters, your male and female servants, the Levites in your towns, and the foreigners, the fatherless and the widows living among you" (NIV).
Through this verse, I once again understood why God loves us and saved us. We must love God with all our hearts and love our neighbors. It is through this love that The Salvation Army meets the needs of the poor and needy while sharing the gospel and God's love.
I joined the Philadelphia Korean Salvation Army corps and taught youth groups and other young adults there. Through the Korean corps, I saw how God cares for the poor, sick, orphans, widows and strangers. I saw how they experienced God's love, repented of their sins, and turned toward Jesus and the gospel message. It is from here that I applied to become a candidate to attend the College for Officer Training (CFOT). I was accepted and was trained to be a Salvation Army officer.
Before coming to the CFOT, I was only interested in The Salvation Army's Korean ministries, but the ministry and practicums at the school made me broaden my view. I recalled that Christ tore down the barriers between Jews and Gentiles, male and female, slave and free, and brought them into the community. Our corps reflect the communities in which they gather.
We can see people of different cultures all around our communities if we care to look. We cannot interact with them unless we make the effort to get to know them. If we don't, the people will not come to see what we are doing. We must deliberately take steps to invite and welcome them into our corps community. We emulate Christ's love and compassion when we exhibit hospitality to fellow Christians and strangers. We worship God in a very real sense when we are kind to those in need.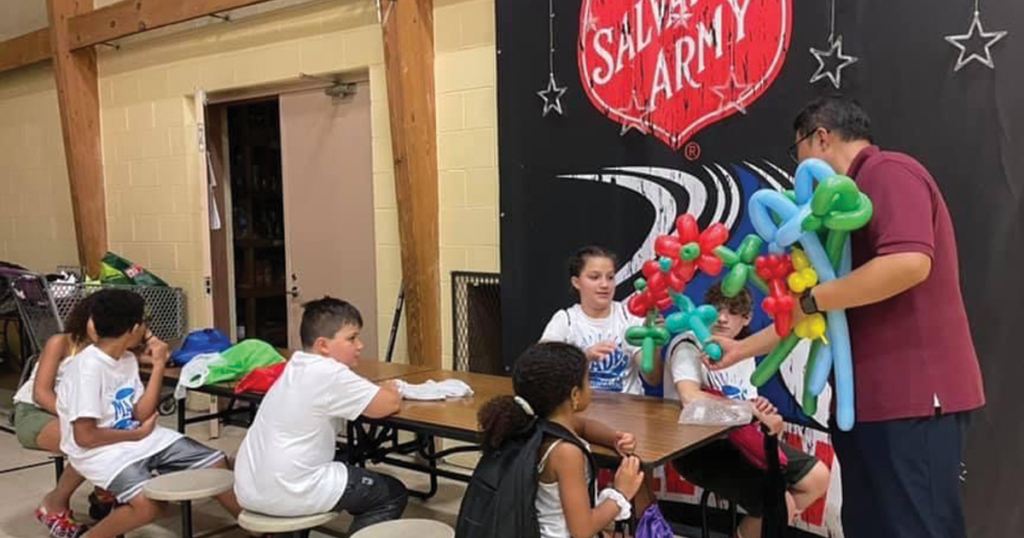 The second greatest commandment is to "love your neighbor as yourself" (Matthew 22:39 NIV). The good Samaritan parable shows us that a neighbor has nothing to do with geography, citizenship or race. We may be neighbors wherever and whenever people need us, and we extend God's mercy to them. This is the essence of hospitality. We have a duty to be hospitable and spread the gospel to people of different ethnicities and cultures in the name of Christ. 
I again realized that God wants everyone to be saved and understand the truth of the gospel. At that time, God gave me a call to obey the work of preaching His gospel as an officer of The Salvation Army and caring for those in need. Due to the language barrier and different cultures, it is very challenging, but God has provided for me.
I give thanks and glory to God for allowing me to meet The Salvation Army and to recognize the change this encounter has made in my own life. I am now beginning my ministry as a Salvation Army officer so please pray for me and my session mates that we may be able to carry out God's calling on our lives to bring Him praise and glory.